We believe that children are an integral part of our community and we welcome them with open arms. We strive to create a safe and welcoming environment where children can explore their faith, ask questions, and grow spiritually.
Our vision for St Mark's children and young people is that they will:
meet Jesus and know they are unconditionally loved by Him;
learn truth from the bible and understand that it is the exciting and living word of God;
talk and listen to God through creative and different ways of praying;
experience the dynamic work of the Holy Spirit in their lives;
worship in a way that is fun, exciting and appropriate to their age, stage and personality;
come to a personal faith in Jesus as Lord and Saviour;
know that the church is the family of God where everyone has a special part to play;
be enthusiastic about sharing Jesus with their friends.
We do our best to:
make our church a place to which children feel they belong, and where they are always welcome and valued;
build a strong team of children's leaders who are called and committed to creative and lively children's ministry;
work together with family members and caregivers to support families;
reach children who do not yet know Jesus;
be faithful to God and His word revealed in the Bible in all our teaching.
Sundays at 10am
Creche
A safe and comfortable space with lots of toys can be accessed via the door with the curtain, at front of the Church on the left. Children aged 0 to 3 can play while their adult can watch the service on the screen. You can come and go at any point in the service.
Kids groups
Kids groups meet on the 1st, 3rd ,4th, and 5th Sundays of the month. The 2nd Sunday is an All-Age service where everyone stays in church. Explorers join Pathfinders on the 1st Sunday of the month in the upper room.
Scramblers and Climbers
Lots of fun activities including games and craft, exciting Bible stories, action songs and dancing, enabling the children to experience God's love for them in different ways. This group is aimed at children in Reception and Years 1, 2 and 3 and meets in the church lounge.
Explorers
A time for children to grow in their understanding of God's love for them and for the world. Lots of fun activities and Bible teaching, with a chance to reflect, ask questions and pray for one another. This group is aimed at children in Years 4, 5 and 6 and meets in the church hall.
Pathfinders
Pathfinders meet before the service starts for breakfast in the upper room. As they grow into young adults, this is an opportunity for them to ask some deeper questions and explore their own developing faith. A great group of lovely people meeting up on a Sunday morning to have fun, chill out together and learn more about God. A typical Pathfinder session consists of a few games, some silly activities, some good Bible teaching and a quiet time to reflect and pray. This group is aimed at young people in Years 7 and above.
Weekdays
meet at St Marks during the week.
Toddlers Club
meets on Wednesdays & Thursdays 9:15am -10:45am (Term time only). This is open to all children from birth until they can start school, together with their parents and carers. For more information, please contact Ros Davies.
Youth group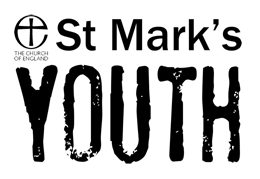 A youth group meets every fortnight on Wednesdays 7pm - 8.30pm in the upstairs room to play games, chat, listen to music and eat food. This group is aimed at young people aged 13 upwards. For more information, please contact the office.